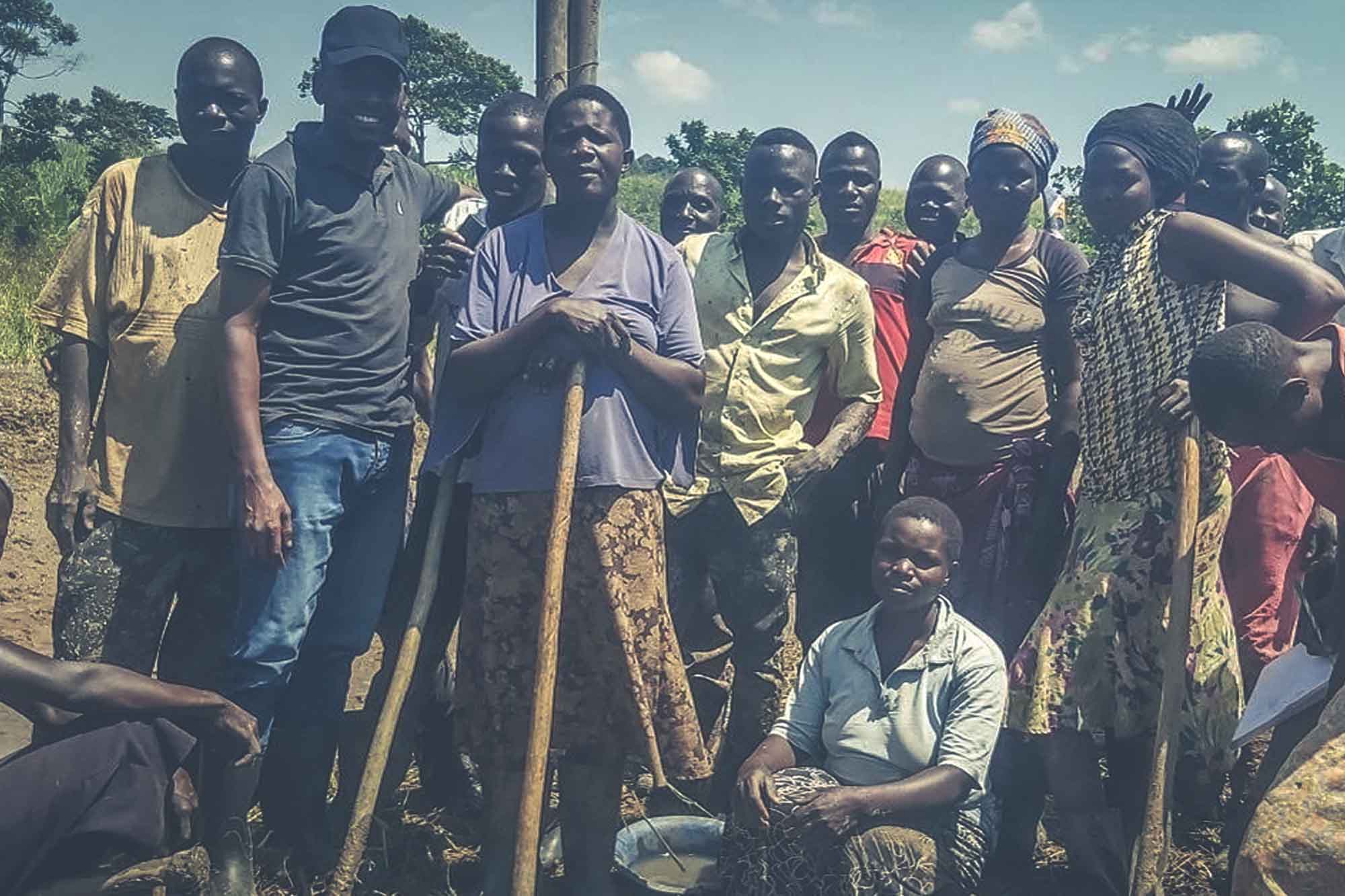 In the pursuit of sustainable solutions to mitigate climate change, climate-smart fish farming has emerged as a transformative technology. Masindi District witnessed the power of this approach through the endeavors of the Tengele Fish Farmers Association (TEFFA), an initiative nurtured under the wings of the Tengele Communal Land Association (CLA). With the support of the Mobilizing More for Climate (MoMo4C) Uganda Programme, TEFFA embarked on a 19-day training that not only revitalized their fish farming but also acted as a beacon of hope for the broader conservation efforts in the Tengele forest.
Under the expert guidance of Thaddeus Zaabwe, a distinguished Fisheries and Aquaculture Research Consultant, TEFFA engaged in an intensive engagement program from the 26th of June to the 14th of July. The primary objective was clear: enhance fish production, minimize the impact of climate change, and uplift the local livelihoods.
The training regimen encompassed an array of topics vital to successful fish farming. From mastering optimal fish management practices to understanding the intricacies of fish feed and formulation, disease diagnostics, site selection, and fish value addition, TEFFA members were immersed in a comprehensive learning experience. The training also delved into the nuances of group dynamics, emphasizing the integration of women and youth into aquaculture.
Active participation was the heartbeat of the training. Thirty enthusiastic members, including 20 males and 10 females, actively engaged in the learning process. The training adopted an interactive approach, facilitating two-way communication and feedback. This format not only enhanced theoretical knowledge but also provided a platform for practical applications, fostering a robust understanding of aquaculture dynamics.
A crucial aspect of the initiative was the revitalization of fish ponds, a process that unveiled the challenges and triumphs of practical implementation. During a field visit to the pond sites, the reality emerged: neglected ponds were overgrown with wild grasses and bushes, buried under accumulated mud, and plagued by blockages in inlets and outlets. The rehabilitation efforts, meticulously guided by technical supervision, unfolded in two phases.
First, the labor-intensive task of clearing ponds commenced. Farmers took charge, removing overgrown vegetation, preparing banks, repairing slopes, and reopening water channels. The removal of mud and meticulous reconstruction of pond infrastructure followed suit. As a result, the once-neglected ponds transformed into clean, functional aquaculture spaces.
Challenges and Future Endeavors
While the training and pond rehabilitation were triumphant, challenges persist. Key inputs such as pond lime and mineral fertilizers are pivotal for ongoing activities. Ground-truth missions remain essential for assessing the scale of pond rehabilitation and excavation, ensuring that future endeavors are rooted in a deep understanding of the local landscape.
This training was supported by ECOTRUST with funding from the MoMo4C Uganda Programme. MoMo4C aims to build a climate resilient Murchison landscape where multiple stakeholders work together to manage the landscape ecosystems and ensure sustainable livelihoods. MoMo4C program is doing this by developing and supporting viable green business cases that enhance landscape restoration and reforestation while supporting improved livelihoods.