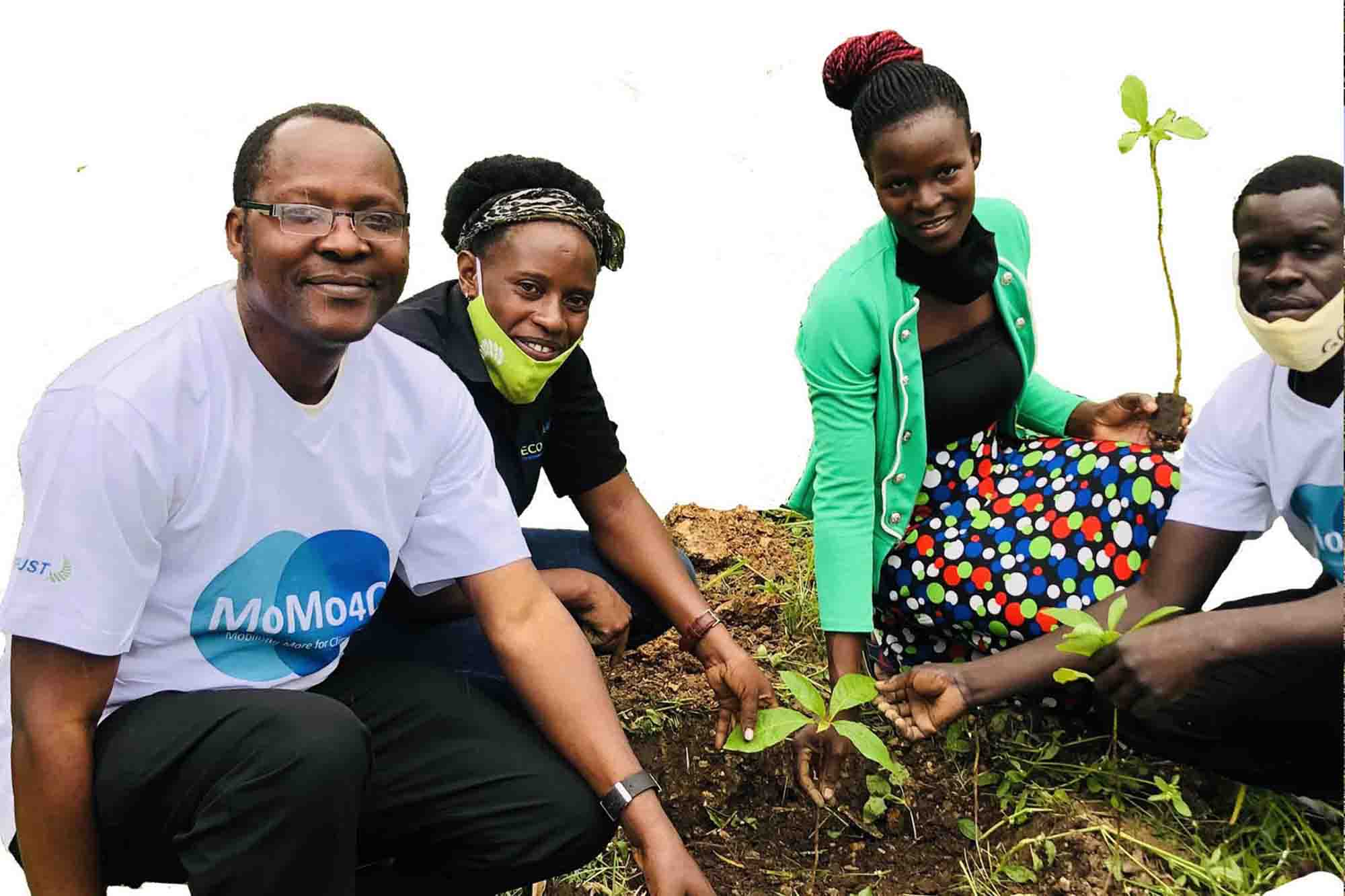 ECOTRUST launched a gendered green investment campaign under the new MoMo4C (Mobilizing More for Climate) programme between the 1st – 12th of November 2020 in Masindi district (Murchison Falls landscape) with the aim of recognizing and promoting the vital role of women and youth groups in Forest Landscape Restoration (FLR).
The campaign supported the planting of 7325 indigenous tree seedlings (18.5 hectares) by 31 youth groups and 10 women groups in public and institutional holdings around Masindi district to allow for effective participation in incentivized reforestation as a micro-business. The efforts of these groups were recognized by the Masindi District Forestry Officer (DFO) and other local government stakeholders at the official event, held in Masindi town on 12th November 2020.
The MoMo4C project is also backing the 10 Communal Land Associations (CLAs) of Ongo, Tengele, Motokayi, Kaitampisi, Kyamasuka, Bineneza, Siiba, Sonso, Rwentumba and Alimugonza to develop viable business cases as a key strategy to promote forest landscape restoration (FLR) as a business. The 10 groups have already received support in their formation, registration, and certification as Communal Land Associations courtesy of the Shared Resources Joint Solutions Programme (SRJS).
 MoMo4C aims to build a climate resilient Murchison landscape by engaging landscape level stakeholders from communities, local government, private businesses, and other civil society networks to support viable green business investments to enhance landscape restoration whilst improving community livelihoods.
 A thank you to the National Forestry Authority (NFA) for the seedling contribution towards the 2020 Green Investment Campaign.