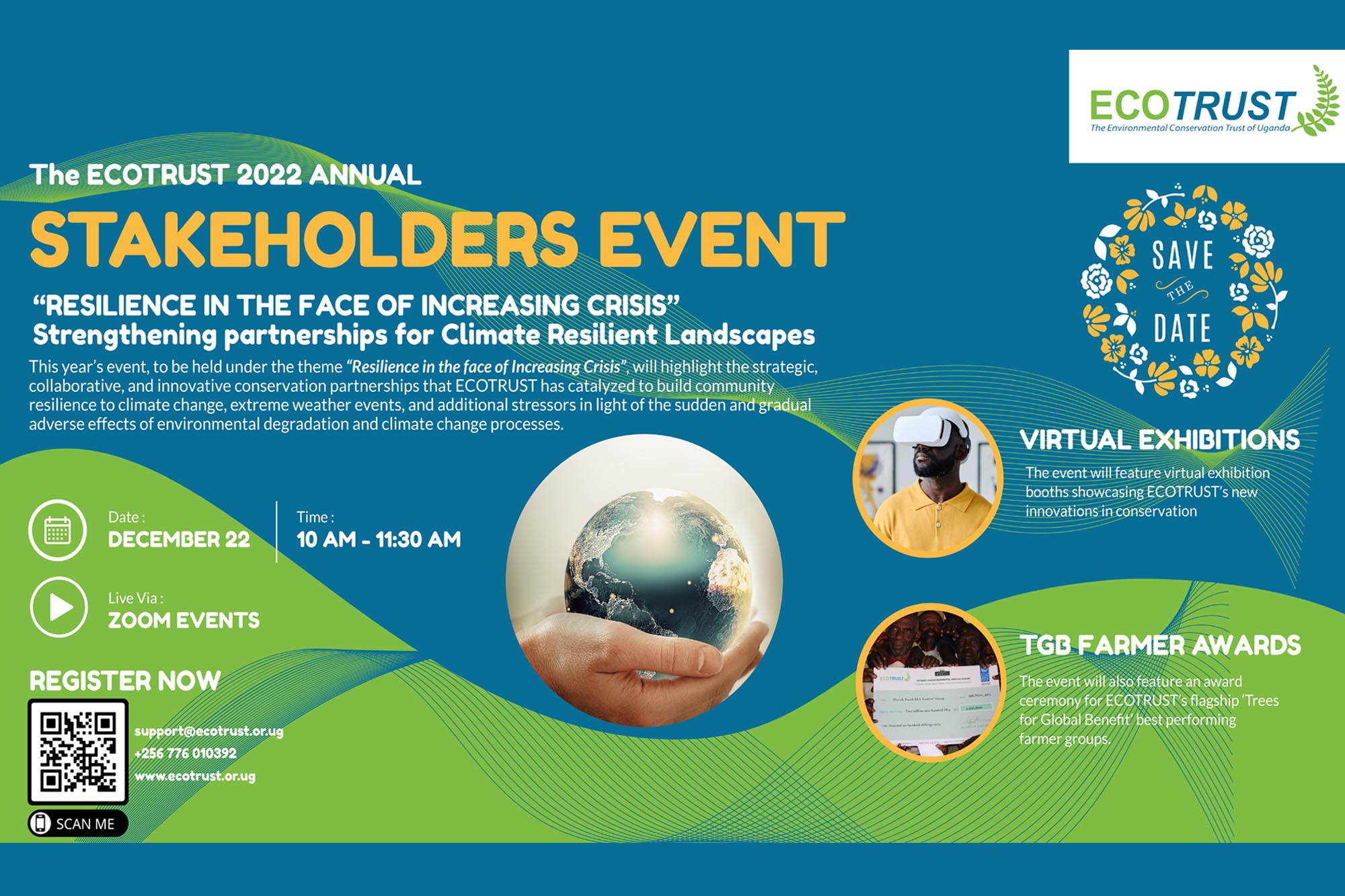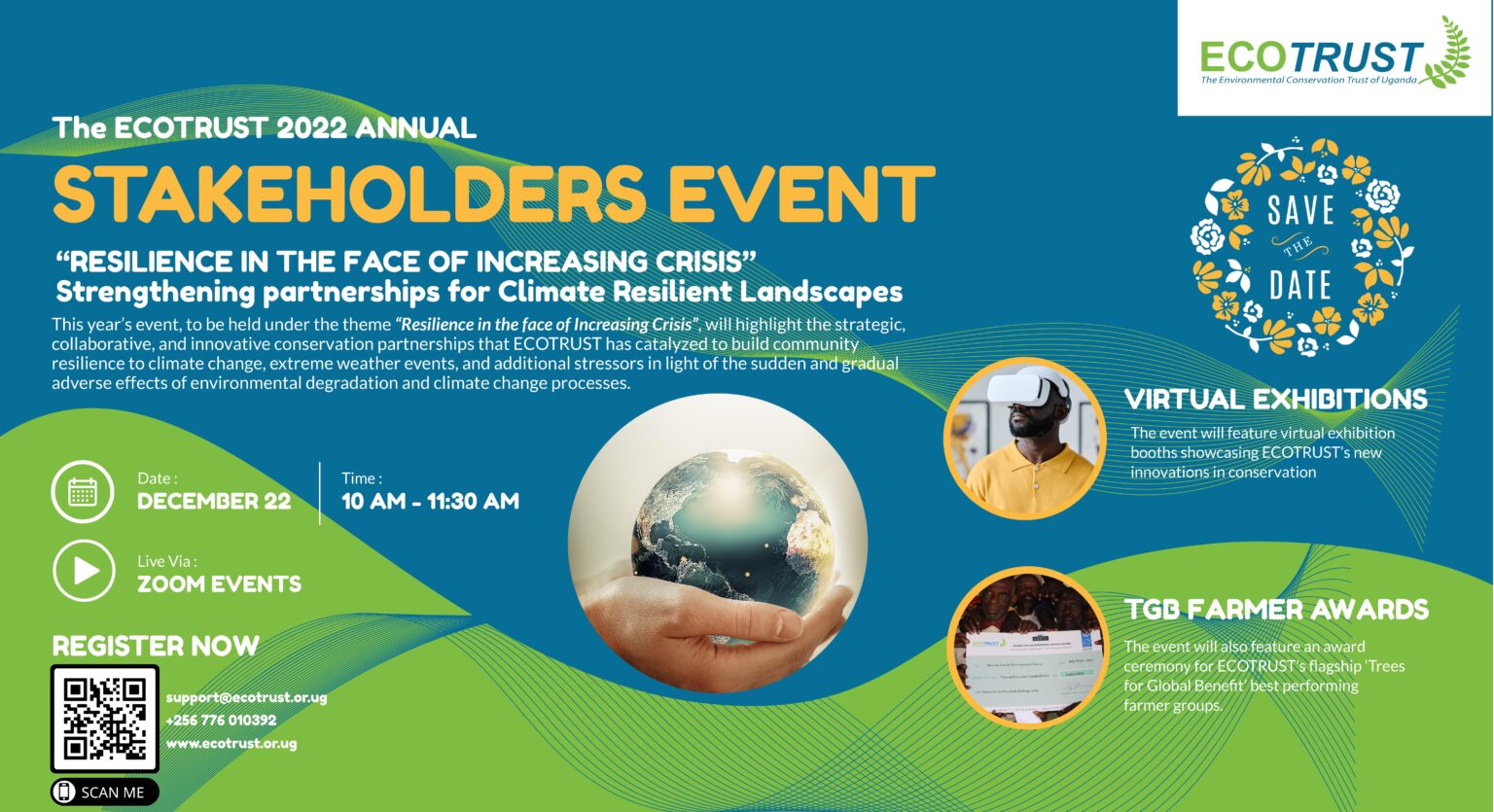 Every year ECOTRUST holds an Annual Stakeholders' event as a feedback and accountability mechanism to key partners and stakeholders in the organization's interventions and aspirations. This year's event, to be held under the theme "Resilience in the face of Increasing Crisis", will highlight the strategic, collaborative, and innovative conservation partnerships that ECOTRUST has catalyzed to build community resilience to climate change, extreme weather events, and additional stressors in light of the sudden and gradual adverse effects of environmental degradation and climate change processes.
Our unique understanding of conservation financing and community engagement has enabled us to fill an important niche in forging durable partnerships and building capacity to scale up and implement conservation initiatives on a grand scale.
Join us to learn more on how ECOTRUST has played an active role in shaping conservation constructs and making funding more inclusive for local communities (IPLCs), youth, and women and breaking down barriers to access to resources.
This will be a virtual event streamed through the Zoom Events Platform. We look forward to hosting you!
Date: Thursday 22nd December 2022
Time: 10 am – 11:30 am EAT