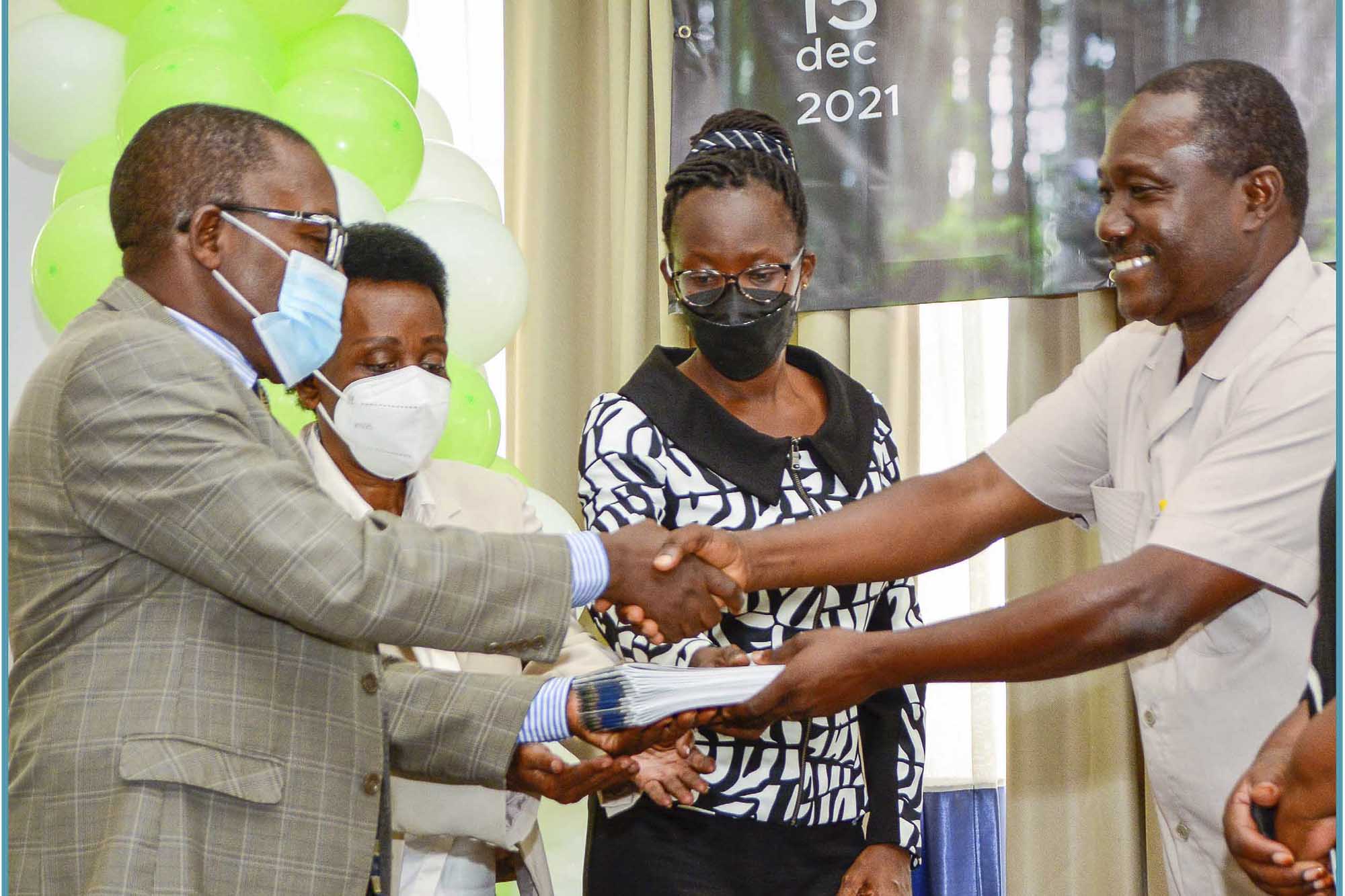 Every year ECOTRUST holds an Annual Stakeholders' event as a feedback and accountability mechanism to key partners and stakeholders in the organization's interventions and aspirations. This year's event was special because it marked the end of the 2017-2021 ECOTRUST strategic plan and the beginning of a new strategic period 2022-2026. The event was held under the theme "LIVING IN HARMONY WITH NATURE: Building Climate Resilient Communities and Sustainable Landscapes" which is the theme of the new ECOTRUST strategic plan. It recognizes the overall vision post-2020 – Convention on Biological Diversity (CBD) framework for the next decade and the new vision that will inspire ECOTRUST operations over the medium term.
ECOTRUST shared with partners and stakeholders the major milestones and achievements over the outgoing strategic period and the new strategic intent and outlook for the next 5-year period. We recognized and celebrated the smallholder farmers who have made us who we are with an award ceremony for; Trees for Global Benefits (TGB) farmer groups, winners of the 2021 Call for small green business enterprises under the Mobilizing More for Climate (MoMo4C) Uganda Programme; and Carbon Community Fund (CCF) award recipients.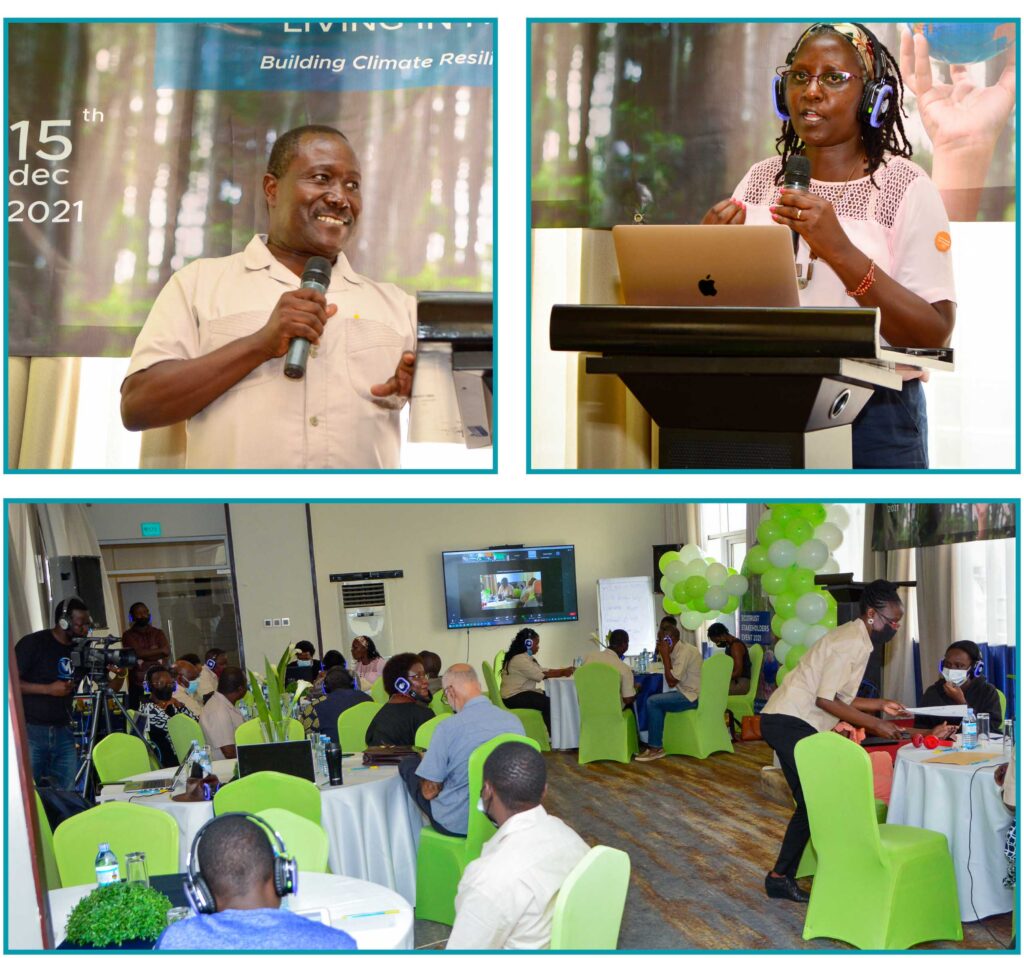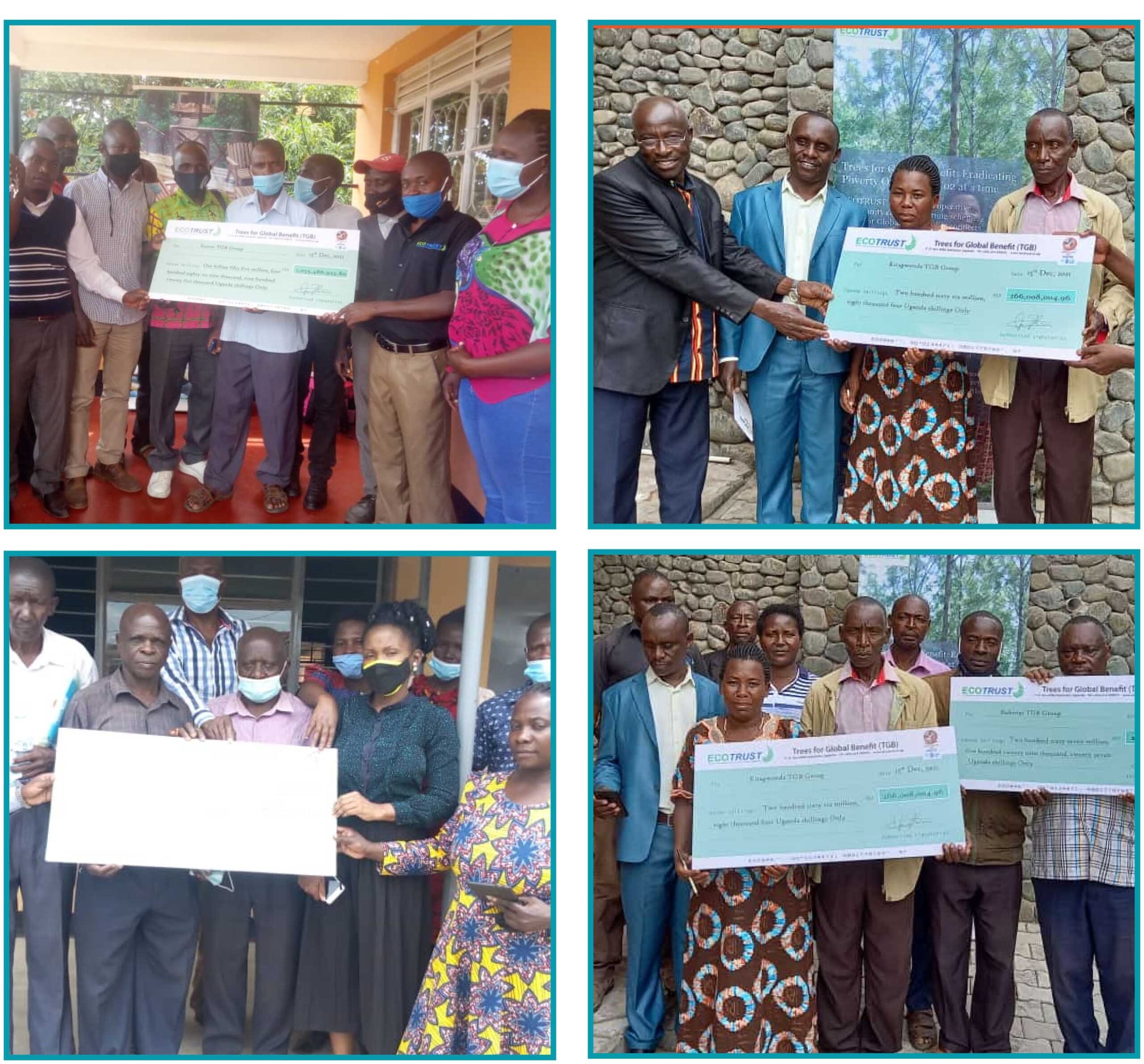 Trees for Global Benefits participating farmers from the districts of Kasese, Rubirizi, Kitagwenda, Mt. Elgon, Kikuube, Hoima and Masindi received performance-based payments in the previous year amounting to UGX 2,169,951,260 or USD 578,653, with Kasese district receiving the highest amount – UGX 1,055,486,925 or USD 281,463. The Trees for Global Benefits (TGB) programme in 2020 recorded its best ever performance on record, registering up to 2872 farmers / 1,669 hectares of land in a single year which generated about 419,797 tC02 emission reduction certificates.
The MoMo4C Programme recognized the three communal land associations (CLAs) of Kyamasuka, Rwentumba and Tengele were recognized as the winners of the 2021 MoMo4c Call for Green Business proposals. All three winners submitted proposals for support in the implementation and scaling out of their individual CLA business plans to full-blown green business cases. The support requested addresses technical services required, capacity building and in-kind needs of the Associations' business plans including improved production, product processing, packaging, marketing, and training in different aspects of their businesses. Each of the three groups will receive in-kind support of up to 10,000 Euros (UGX 42million) to support the development of their nascent business plans into full-blown business cases for the sustainable management of their community forests.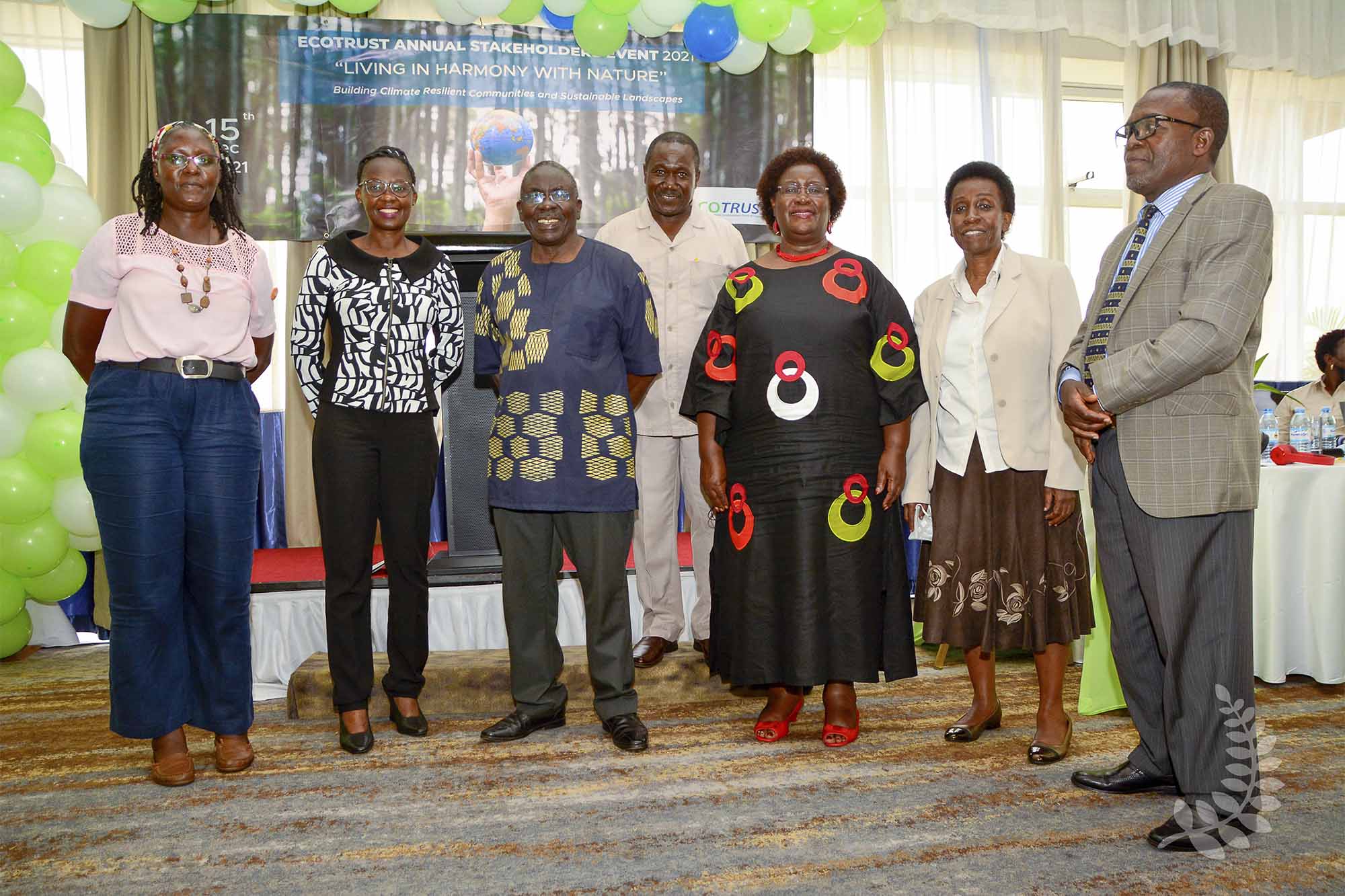 We also paid special recognition to the outgoing & in-coming ECOTRUST Board of Trustees and long -serving ECOTRUST staff.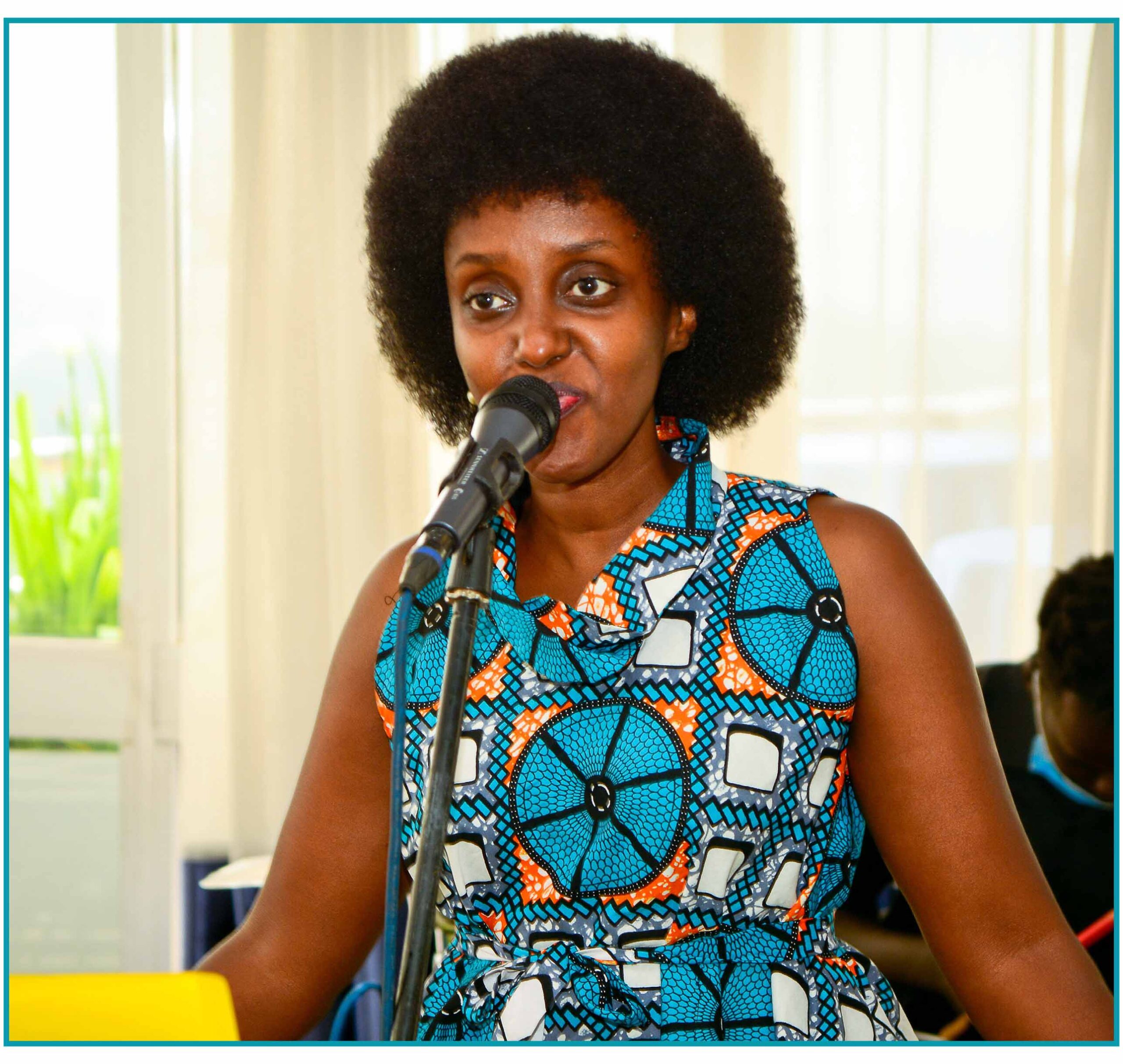 The event was crowned off with the official launch of the new ECOTRUST five-year strategic framework (2022 – 2026) and musical performances Ugandan afro-contemporary artiste-Tamba.