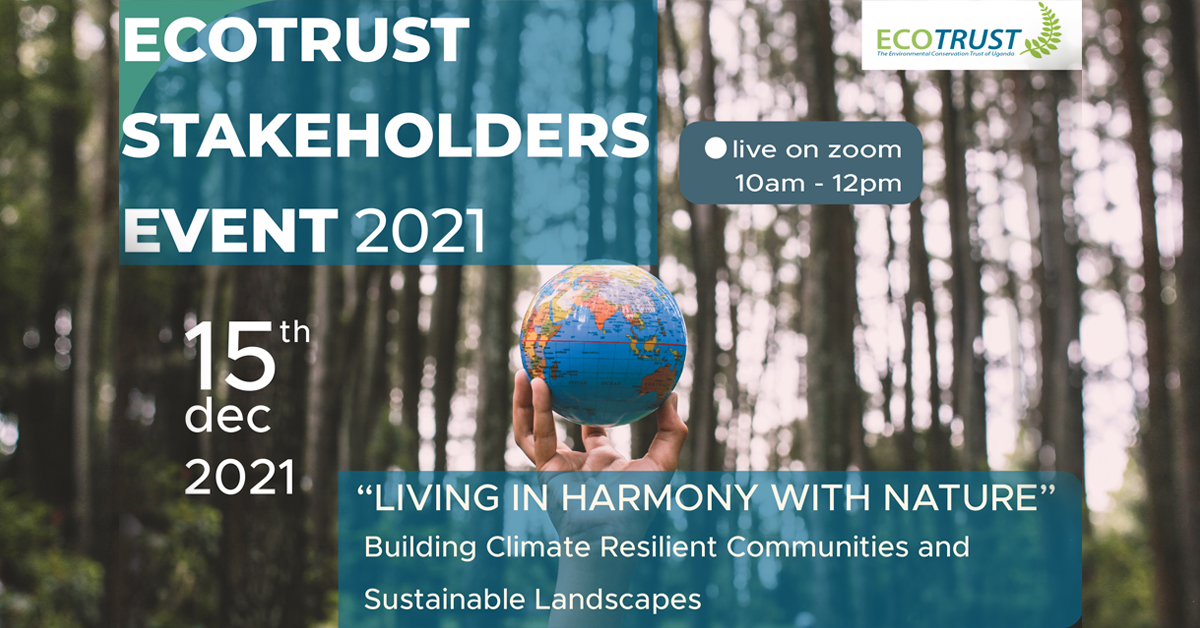 This year's ECOTRUST Annual Stakeholders Event, to be held under the theme "LIVING IN HARMONY WITH NATURE: Building Climate Resilient Communities and Sustainable Landscapes" – will give prominence to ECOTRUST's post 2020 CBD (Convention on Biological Diversity) vision and the launch of the organization's new five-year strategic vision.
During this hybrid event, we will share with our stakeholders the innovations that have characterized ECOTRUST's operations for the past five years and officially launch a new five-year strategic framework (2022 – 2026). We shall also recognize and celebrate the smallholder farmers who have made us who we are with an award ceremony for; Trees for Global Benefits (TGB) farmer groups, winners of small green business (start-up) grants courtesy of the MoMo4C (Mobilizing More for Climate) Uganda Programme and CCF (Carbon Community Fund) award recipients.
The event is scheduled to start at 9:30 am for physical participants with a 30-minute exhibition session and 10:00 am for online participants, ending at 11:30 am. We shall also have musical performances from Ugandan afro-contemporary artiste-Tamba to kickstart and crown off the event.
Looking forward to hosting you!