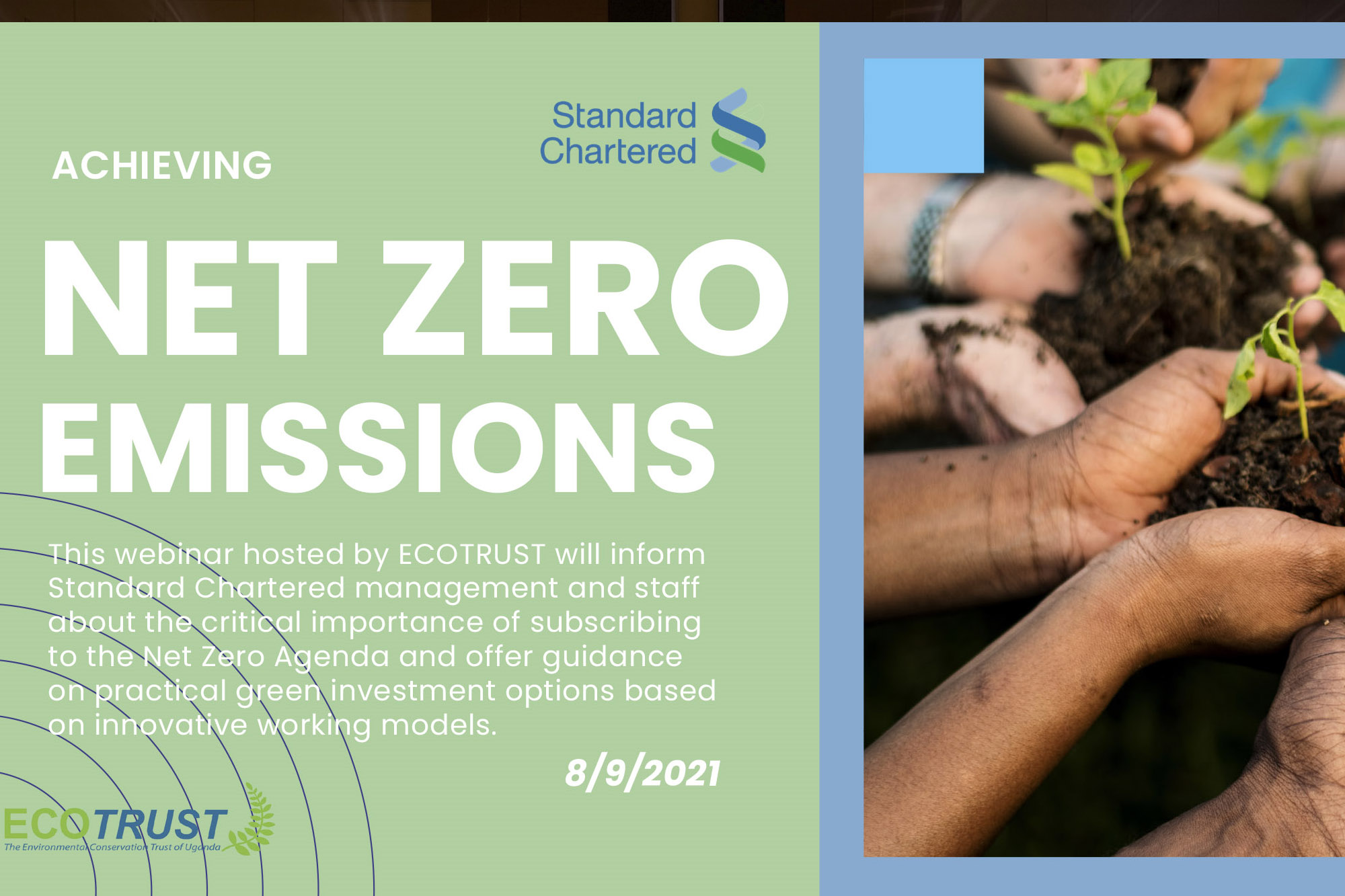 ECOTRUST delivered a one-hour virtual talk to the management and staff of Standard Chartered Bank Uganda (SCB (U)) on 8th October 2021 on the critical importance of subscribing to the Net Zero Agenda, as part of the Banks internal awareness campaign on achieving Net Zero Emissions by 2040. By sharing practical and scalable green business model approaches, ECOTRUST demonstrated to SCB (U) management that financing geared towards environmental conservation initiatives has the ability to yield long term financial, socio-economic, and environmental benefits.
As one of the leading financial institutions in the country, SCB (U) has an opportunity to support Uganda's net zero transition. They have the power to redirect capital into the sustainable technologies and solutions of the future and to the companies doing the most to prepare for a net-zero emissions economy. Developing a strategy and taking action to drive change both internally and support clients through the transition will be key for the bank to align to net zero.
The Virtual Campaign was crowned off with a tree planting drive undertaken by 300 SCB (U) staff, who planted indigenous trees in their homes and local communities.