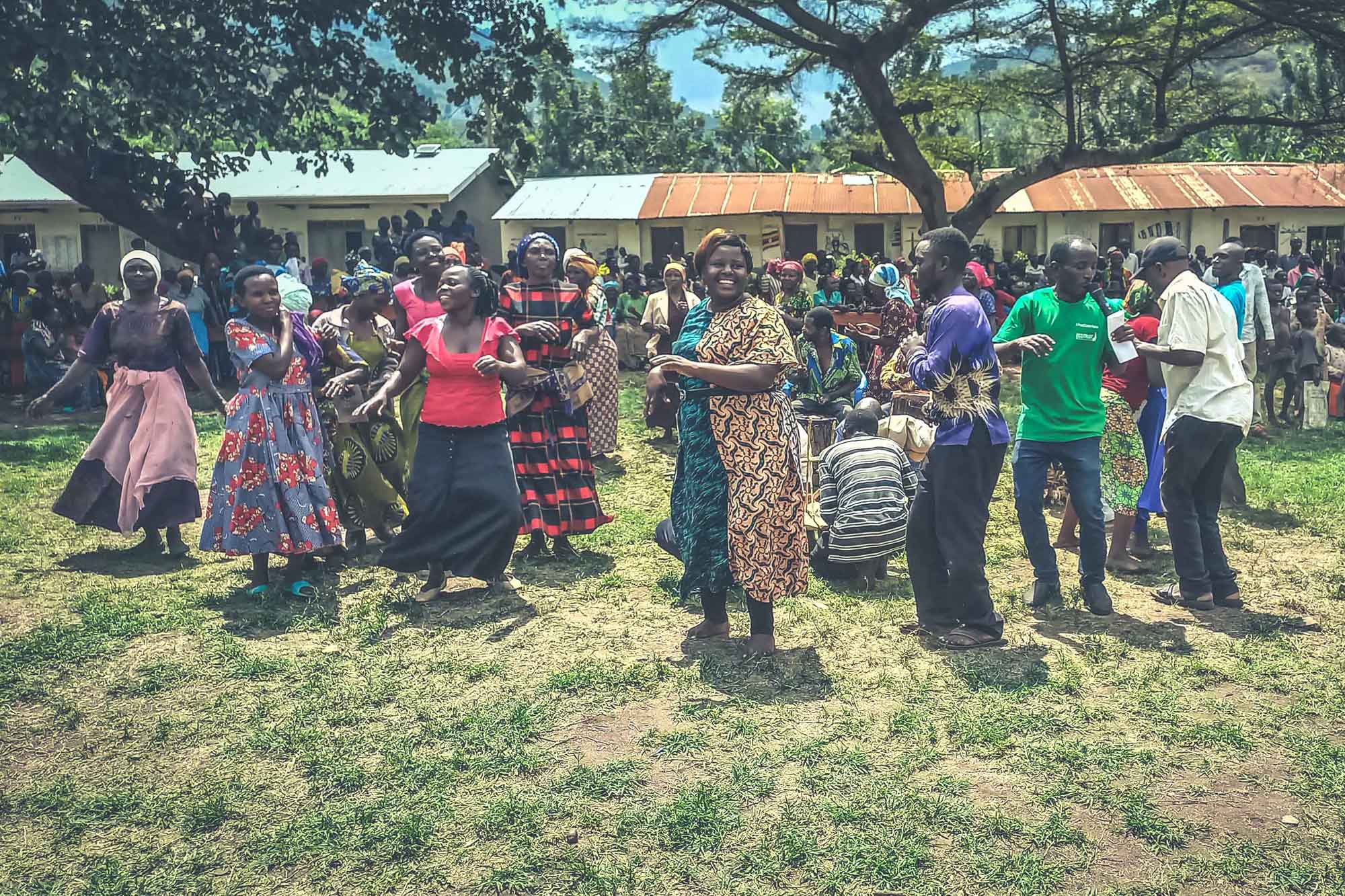 Introduction
On September 15th, 2023, the ECOTRUST Secretariat and Board of Trustees were warmly welcomed at Rukoki Primary School in Rukoki sub-county during their field visit to ECOTRUST Project sites in Kasese district. This heartwarming event underscored the deep connections between ECOTRUST, Trees for Global Benefit (TGB) farmers, and the local communities. The day began with vibrant musical performances and entertaining band acts, setting the stage for a day of celebration, gratitude, and collaboration.
Community Appreciation
Mr. Buhaka Simon, the LC1 of Rukoki sub-county, expressed heartfelt gratitude on behalf of the community for the invaluable support extended by ECOTRUST and the TGB project. This support has profoundly impacted the lives of community members, demonstrating the tangible outcomes of their collaborative efforts.
Commitment to Sustainability
Rukoki Subcounty LC3 chairperson, Mr. Emmanuel Muhindo Kitama, highlighted the community's commitment to environmental sustainability, especially in the wake of recent natural disasters. He appealed for additional assistance in afforesting the bare hills of Rukoki, emphasizing the community's dedication to preventing future tragedies.
Success and Challenges
Mr. Clovice Kalengutsi, Chairperson of MIFA, shared a progress report, underscoring MIFA's success attributed to strong leadership and ECOTRUST's support. He outlined challenges such as drought and natural disasters, seeking additional funds for afforestation and essential equipment. A heartfelt testimonial from TGB farmer Mike Luka further emphasized the life-changing impact of ECOTRUST's financial support.
Cultural Expressions and Environmental Conservation
Throughout the event, vibrant cultural performances delivered messages of environmental conservation. These artistic expressions served as powerful reminders of the significance of protecting our environment for future generations.
Gratitude and Encouragement
Pauline Nantongo Kalunda, ECOTRUST Executive Director, expressed her gratitude for the warm welcome and commended the remarkable achievements of Kasese farmers. She encouraged them to continue their dedication to conservation efforts. Chairman of the ECOTRUST Board, Mr. Isaac Kapalaga, reiterated the importance of the ongoing journey toward environmental conservation and community support. He emphasized that this journey continues to inspire, uplift, and transform lives.