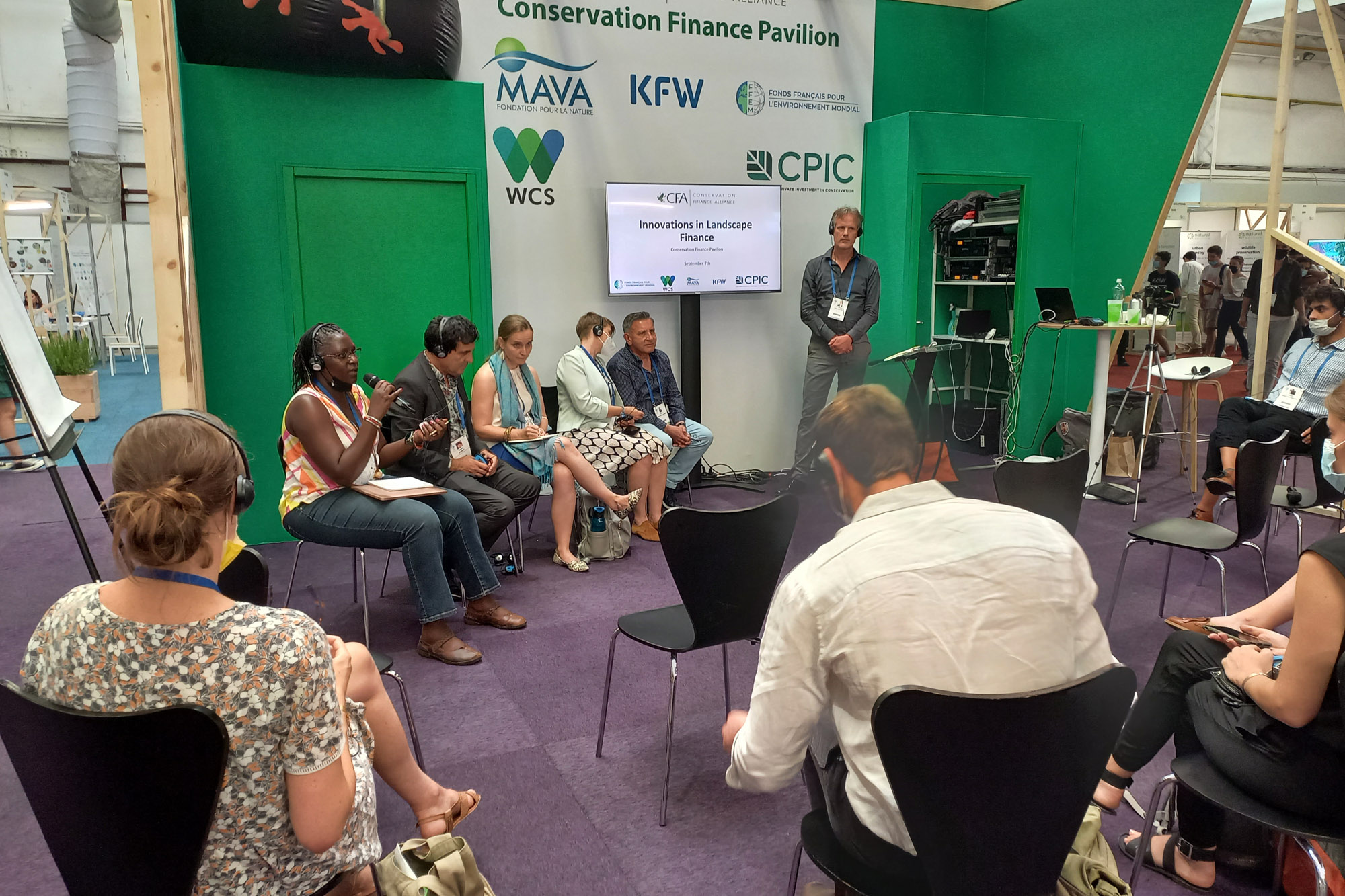 ECOTRUST participated in The IUCN World Conservation Congress (IUCN WCC) in Marseille- France from the 3rd – 11th of September 2021. The IUCN World Conservation Congress, held once every four years, is where the world comes together to set priorities and drive conservation and sustainable development action. The congress offers IUCN's 1500+ government, civil society, and indigenous peoples' Member organizations a chance to vote on major issues, action which guides humanity's relationship with our planet for the decades ahead. This Congress's strong focus was on post-COVID recovery, the biodiversity and climate crises, and on the role and rights of indigenous peoples in conservation.
The Forum provided a hub of public debate covering the seven Congress themes and the outcomes of the One Planet Summit presented by the host country, France. ECOTRUST featured as panelists in a number of Forum sessions including; Smallholders as green Entrepreneurs in Conservation Landscapes, Key Roles of Civil Society in Nature Conservation Policies and Action, Community – based Forests Landscape Restoration as a Business and Innovations in Landscape Finance. ECOTRUST also had the opportunity host an interactive capacity building session 'to build capacity for community engagement in landscape restoration as a business' that demonstrated strategies in building effective community-based institutions for participatory natural resource management.
Over the course of four days, the Forum saw the launch of the IUCN Academy, close to 200 e-posters and the Conservation Action Cafés, generating new ideas and partnerships. Exhibition stands, events and the Nature Generation Areas raised awareness and provided first-hand experience of nature to the general public. The IUCN Congress saw a diversity of groups drive action for nature, including at the Indigenous Peoples' Summit, the Global Youth Summit, the CEO Summit and the Local Action Summit.
ECOTRUST actively engaged in the Members assembly where IUCN's over 1,500 Members debated and voted on 39 Motions, elected new leadership, and approved the next IUCN programme for 2021-2024 – Nature 2030: Union in Action.
Held as the first major environmental event in a hybrid format since the COVID-19 pandemic began, IUCN Congress was awarded sustainability and gender equity certifications.
–