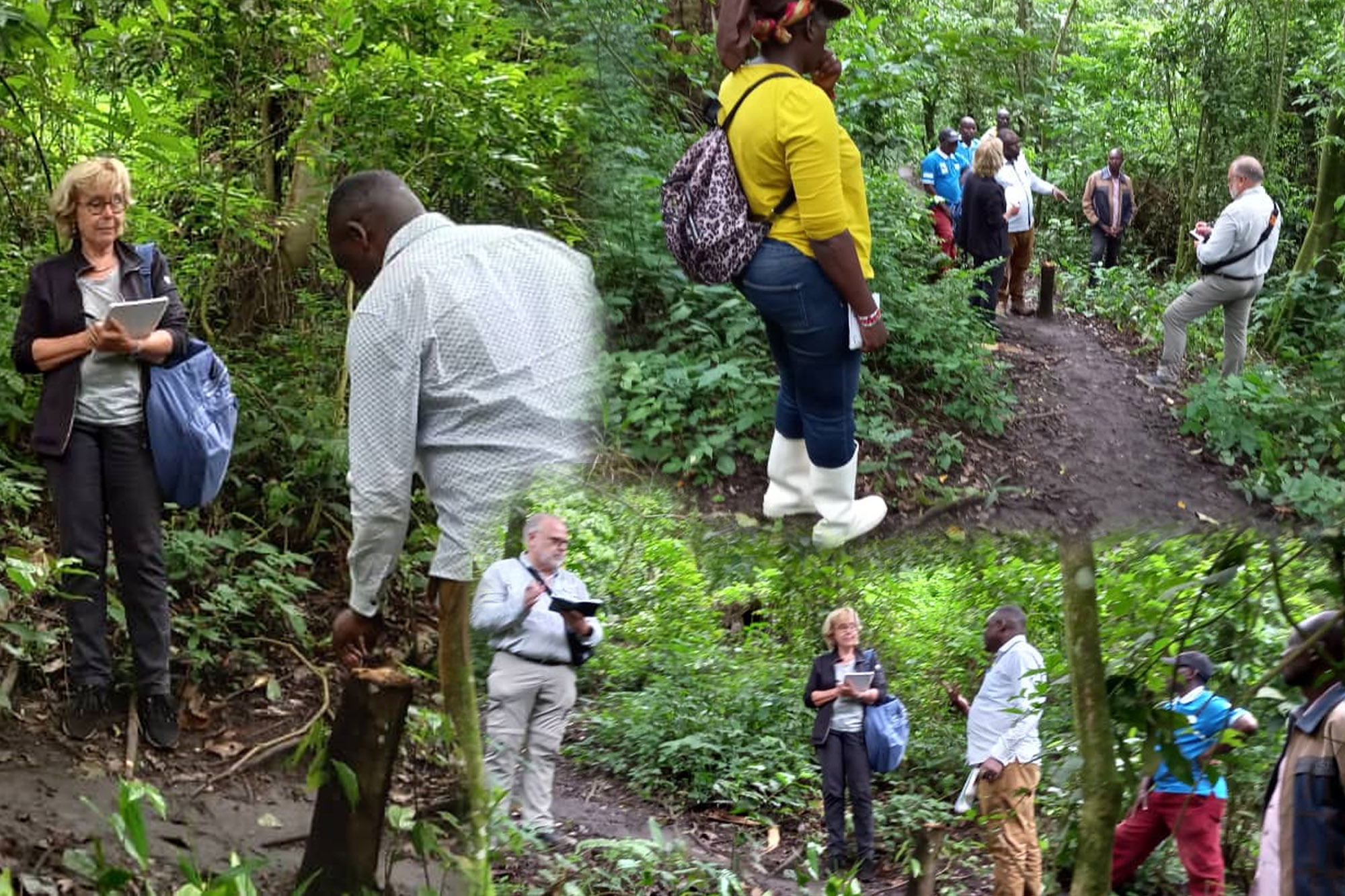 ECOTRUST hosted a team of consultants from the EU (European Union) at her forestry project sites in Mitooma and Rubirizi districts – Queen Elizabeth Landscape – Uganda on the 3rd of October 2021.
The visit was part an EU forestry mission in Uganda to undertake a forest sector and stakeholder assessment, aiming to identify opportunities for EU support both through a concrete project (Action Document) and a long-term Forest Partnership.
The Forest Partnership (FP) is a new concept, designed by the European Commission International Partnerships (EC INTPA) to operationalise the principles of the European Green Deal and the EC Communication on Deforestation and to allow a more holistic and long-term approach in supporting the forest sector in selected partner countries, with emphasis on the multifunctionality of forests and trees. The overarching objective of a Forestry Plan (FP) is "to protect, restore and ensure the sustainable use of forests in a comprehensive and integrated way, for their own ecosystem integrity, for the host of biodiversity they sustain, and their key climate regulation function".
The future interventions aim also to leverage other sources of finance for sustainable value chains and conservation applying The European Fund for Sustainable Development Plus (EFSD+) instruments.