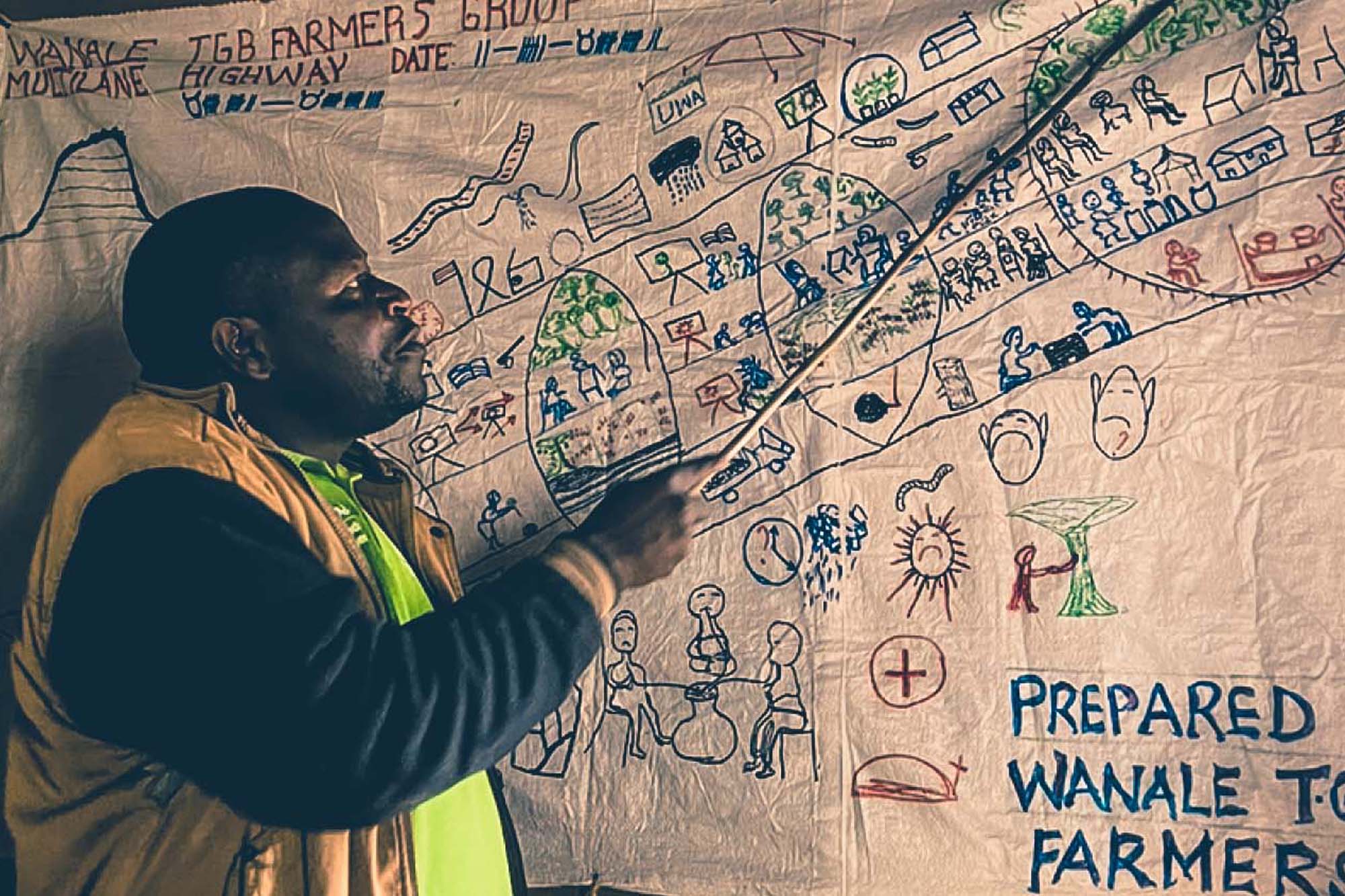 In an effort to foster self-led economic, social, and political transformation at both household and landscape levels, ECOTRUST staff and field teams recently participated in the Gender Action Learning System (GALS) Methodology training. The intensive five-day training, which took place from the 8th to the 12th of May 2023 in Hoima district, aimed to equip participants with the tools and knowledge to address gender issues and create gender-equitable livelihoods.
GALS is a structured community-led empowerment methodology that has proven to be a valuable mainstreaming approach for both women and men. By using visual diagramming, principles of inclusion, and practical tools, GALS enables individuals, households, communities, and organizations to plan for their futures and negotiate their needs effectively. It seeks to transform gender and power relations, empowering participants to overcome constraints that hinder the achievement of their visions.
The methodology has gained widespread acceptance and integration worldwide, making its way into various development interventions such as agricultural value chains, gender-based violence interventions, village savings and associations, functional adult literacy programs, climate change initiatives, and advocacy interventions. At ECOTRUST, GALS is a cornerstone in joint visioning and planning activities, ensuring gender equality and climate-smart landscapes.
The 3rd phase intensive training of trainers in the GALS methodology saw the active participation of 30 individuals, including ECOTRUST staff and field teams. The training was facilitated by experts from organizations such as OXFAM, CEFORD, Poro Poro, and Wadelai Empowerment Learning Centres (ELCs). Their expertise and guidance provided the participants with comprehensive insights into the principles and practical implementation of GALS.
Throughout the training, participants engaged in interactive sessions, group discussions, and hands-on exercises, which enhanced their understanding of the GALS methodology. They were introduced to the step-by-step process of using visual tools and techniques to foster gender equality, challenge stereotypes, and promote inclusivity within their communities.
All 30 participants successfully completed the program, earning the distinction of being certified GALS trainers. Empowered with the knowledge and skills gained during the training, the participants are now poised to become champions of gender equality and community empowerment. They are encouraged to incorporate GALS into their daily lives, employing it not only in their professional capacities but also in their personal interactions, thereby inspiring positive change in their communities.