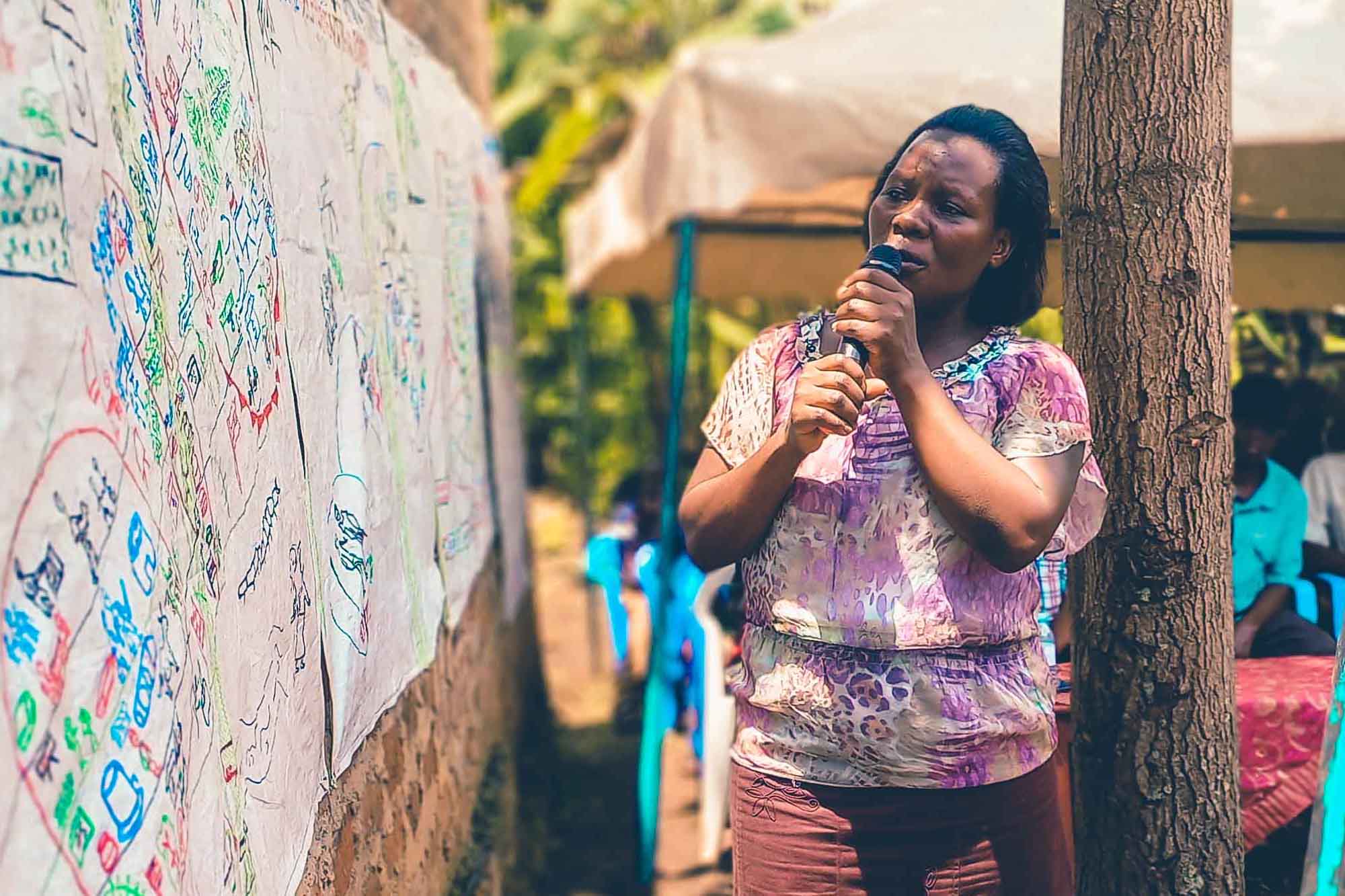 Introduction
On September 16th, 2023, the ECOTRUST Secretariat and Board of Trustees gathered at the offices of the Ndangara and Nyakiyanja Parishes Tutungukye group (NNTG) in Rubirizi district, following their exploration of the Kalinzu Central Forest Reserve. The warm embrace of the local community, coupled with music, dance, and delightful refreshments, set the stage for a vibrant exchange.
A Vision of Progress
Lilian Namirimu, leader of NNTG's Business Committee, unveiled the group's ambitious 5-year Vision Road Journey. Their aspirations ranged from educational advancements and water harvesting initiatives to a flourishing beekeeping enterprise and improved housing. Currently managing 3,800 beehives and boasting UGX 25 million in savings, NNTG's vision showcased their commitment to holistic community development.
Commitment to Education and Infrastructure
Innocent Turyahebwa, LC3 of Ryeru Sub-county, Rubirizi district, addressed concerns about education and infrastructure. He assured the group of budget allocations for modern schools, better roads, and student bursaries, emphasizing the district's dedication to enhancing local facilities.
A National Benchmark for Community Forest Management
Pauline Nantongo Kalunda, ECOTRUST's Executive Director, praised NNTG's exemplary work, emphasizing its impact on both the community and the forest reserve. She highlighted NNTG's role as a national benchmark for Community Forest Management (CFM), influencing government policies in the field.
Inspiring Transformation
Isaac Kapalaga, Chairman of the ECOTRUST Board of Trustees, expressed his admiration for NNTG's achievements and encouraged them to continue striving for excellence. Board member Christine Lalabo described the visit as humbling, celebrating NNTG's transformation from poachers to conservationists and entrepreneurs. Their journey is an inspiration for Ugandans nationwide.
A Harmonious Conclusion
The meeting concluded with traditional music and dance, symbolizing the goodwill shared between the visiting ECOTRUST team and the resilient NNTG community. As they bid farewell, the echoes of their shared vision resonated, promising a future of empowerment, progress, and sustainable change for Rubirizi District.