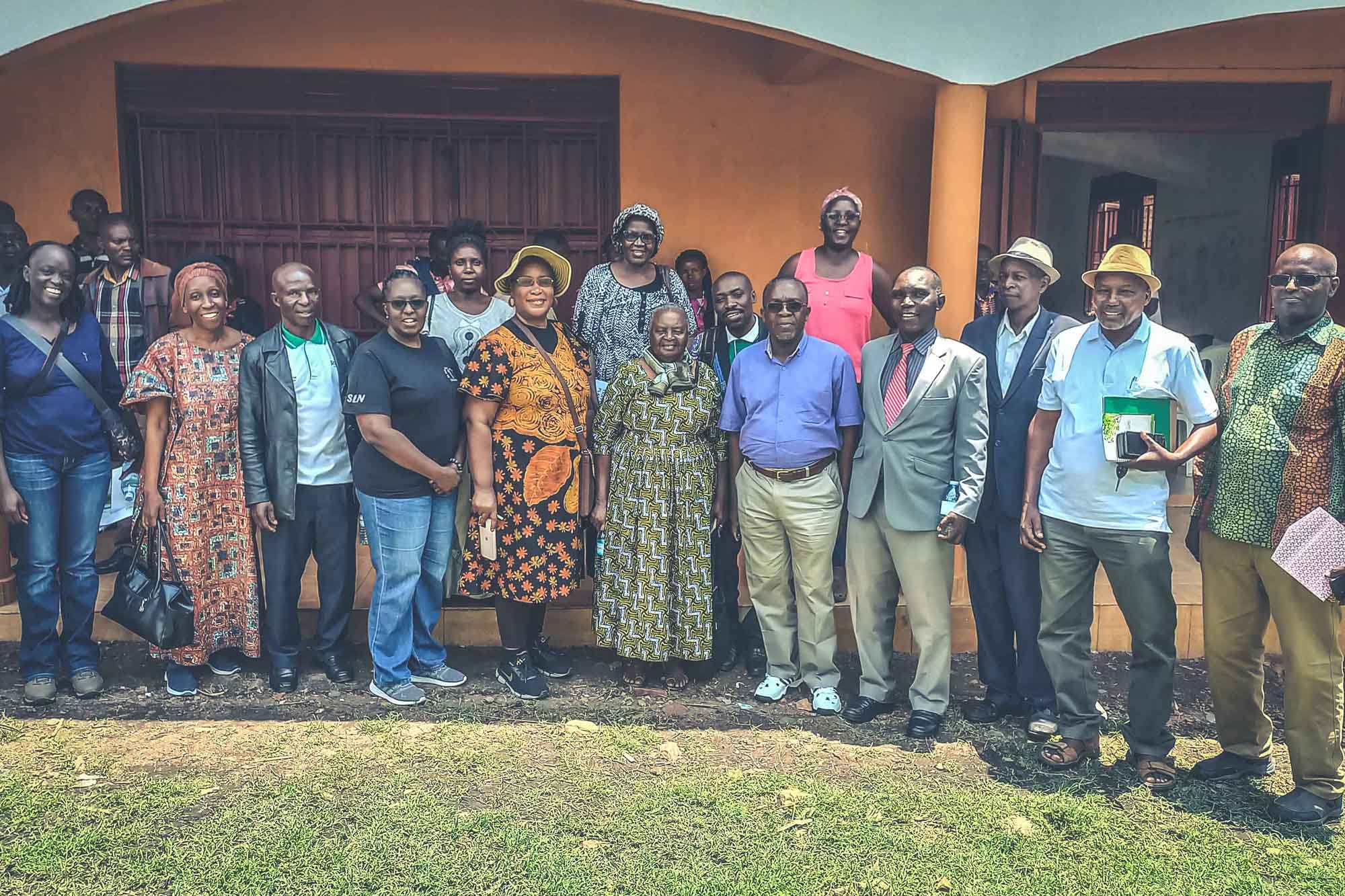 Introduction
On the morning of September 15th, 2023, the ECOTRUST Secretariat and Board of Trustees embarked on a transformative field visit to Kasese district. Their journey began at the headquarters of the Mubuku Integrated Farmers Association (MIFA), the largest Farmer Association and Savings and Credit Association (SACCO) in the district. This visit not only marked a celebration of achievement but also highlighted the profound impact of sustainable partnerships on local communities.
A Blossoming Partnership
In his opening address, Clovice Kalengutsi, Chairman of MIFA, recounted the organization's humble beginnings in 2009, a journey that began with ECOTRUST's pivotal support. The collaboration between MIFA and the National Forestry Association (NFA) facilitated the introduction of the ECOTRUST Trees for Global Benefit Project to the district. Initially embraced by eight pioneering farmers, this initiative has since flourished, engaging a staggering 8,000 farmers. Together, they have planted over 1.8 million trees, covering 3,100 hectares, and reaped the rewards of their environmental stewardship.
Tangible Impact on Livelihoods
The growth of the project has translated into tangible benefits for the community. Farmers in Kasese district have received approximately 3.7 Billion Uganda Shillings through MIFA, transforming lives and supporting essential endeavors. These funds have funded education, provided housing, and catalyzed the establishment of diverse businesses, including coffee farming, fish farming, and beekeeping.
Vision Road Journey: A Bright Future Ahead
Mr. Kalengutsi unveiled the Vision Road Journey for MIFA's Coffee Business, outlining an ambitious plan for the next five years. This vision encompasses expanding membership, increasing tree acreage, and elevating coffee production standards. The aim is to target international markets by acquiring advanced coffee processing equipment. Additionally, the plan includes enhancing living standards for members, diversifying farming enterprises, and ensuring reliable transportation facilities through the procurement of vehicles and motorcycles. This holistic approach reflects MIFA's commitment to sustainable growth and community well-being.
Gratitude for Sustainable Support
In his address, Mr. Kalengutsi expressed profound gratitude for ECOTRUST's unwavering support. He acknowledged that the partnership between MIFA and ECOTRUST had not only facilitated the growth of the coffee business but had also significantly improved local community livelihoods. 
Conclusion
Through ECOTRUST's support, MIFA has not only grown as an organization but has also uplifted the lives of thousands, fostering economic empowerment and environmental stewardship. As this partnership continues to flourish, it serves as an inspiring example of how collaborative efforts can create a sustainable and prosperous future for all.