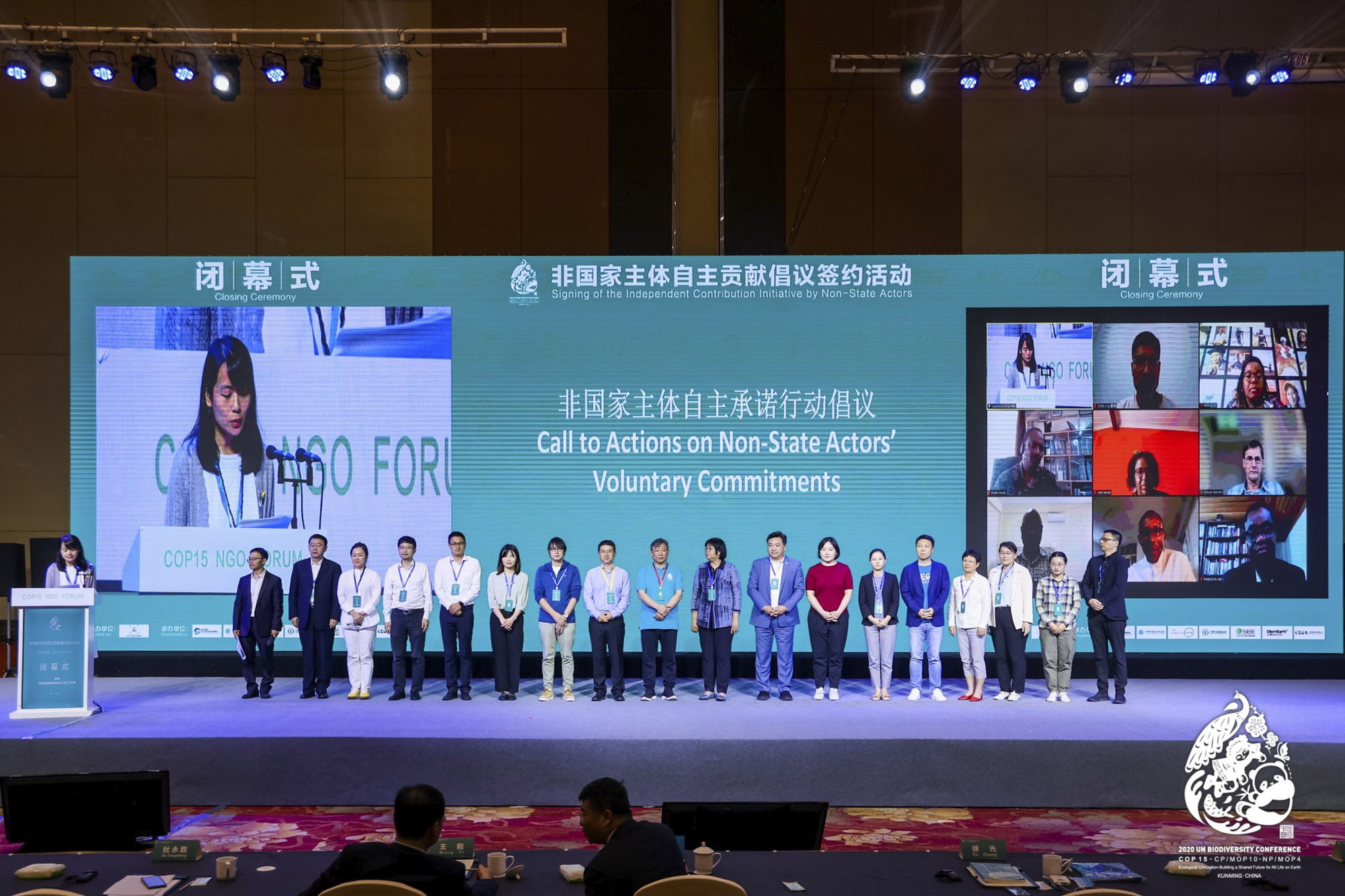 ECOTRUST took part in the COP 15 NGO Forum, one of the eight parallel events of the 15th Conference of the Parties (COP15) of the Convention on Biological Diversity (CBD), an important event of the "Sharm El-Sheikh to Kunming Action Agenda for Nature and People". The forum seeks to bring together the public and NGOs to talk and share experience in biodiversity conservation. It attempts to orchestrate further commitments and initiatives around determined contributions from non-state actors and contribute to the development and implementation of the Post-2020 Biodiversity Framework.
The NGO Action Forum took place both virtually and in person between September 27th and 28th at the Yunan Conference Hotel in Kunming, Yunnan with over 400 participants in attendance. High-level guests and speakers representing non-State actors based in China and abroad participated in five thematic sessions on: nature-based solutions; biodiversity mainstreaming; best practices on biodiversity conservation; individual commitments and the post-2020 framework; and, the role of foundations in biodiversity conservation.
At least 50 voluntary commitments were made from NGOs and other stakeholders in the context of a joint call for action on biodiversity at its high-level closing ceremony. The joint call for action, embodies the theme of COP-15, "Ecological Civilization: Building a Shared Future for All Life on Earth" and commits entities to take concrete actions, including:
Increase participation of non-State actors in the development and implementation of the post-2020 global biodiversity framework
Support national biodiversity strategies and action plans and implementation of actions at the national level
Support strategies for biodiversity mainstreaming, with further engagement of indigenous peoples, local communities, women and youth in the process
Further promote education and public awareness
Invest in biodiversity practices in China and abroad
Mobilize non-State actors to catalyse further action in the context of COP-15, the post-2020 framework and the Sharm El Sheikh to Kunming Action Agenda for Nature and People.
Recordings of the forum can be viewed here https://www.youtube.com/playlist?list=PLjpSs1uejVAkz6Zw5YRp-FPVhJCScVX1V