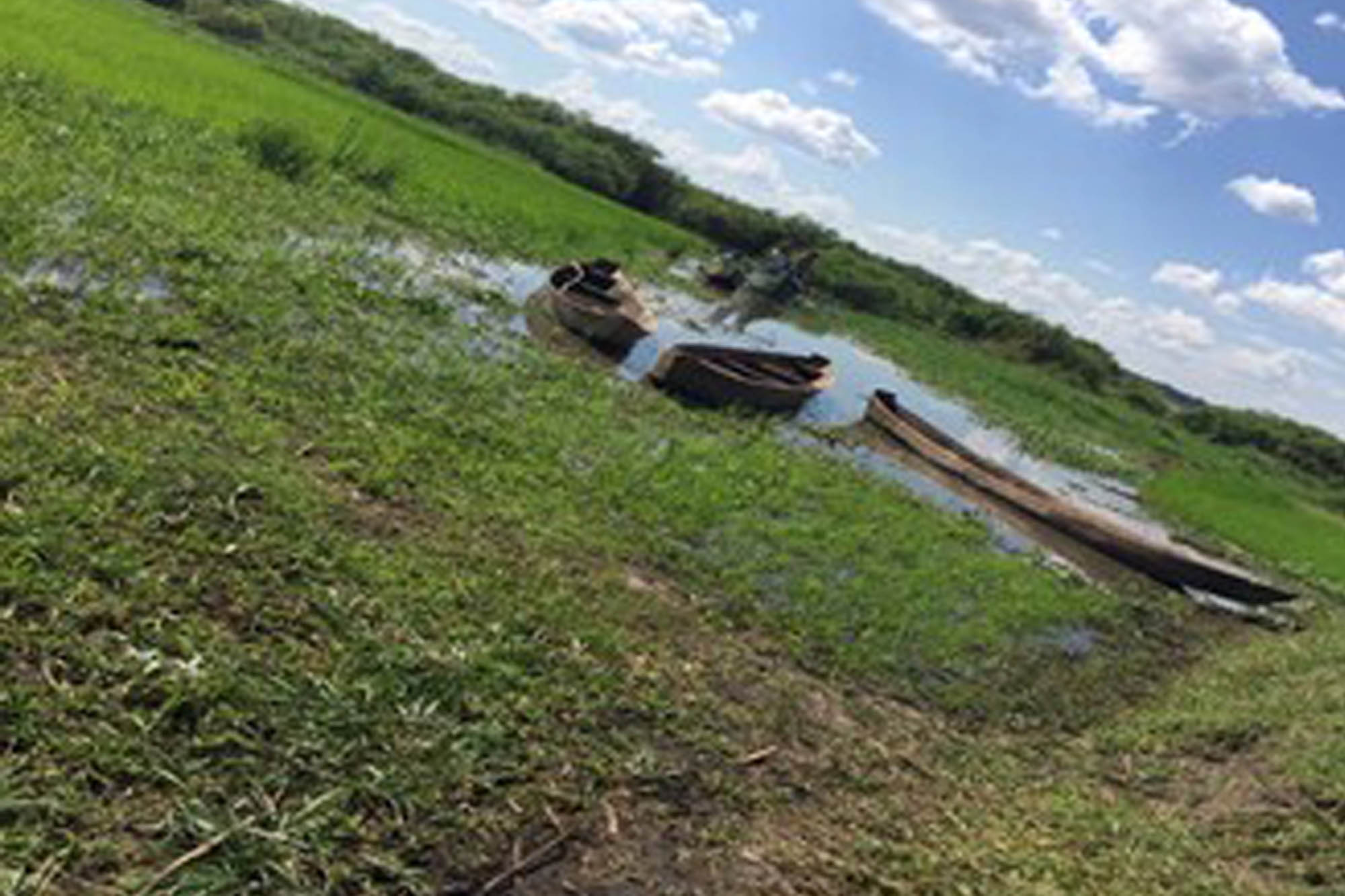 ECOTRUST is implementing the UNDP funded Restoration of Wetlands and Associated Catchments (ADA) Project in Eastern Uganda in partnership with BRAC, UNDP and the Ministry of Water & Environment (MWE), that seeks to restore wetlands and associated catchments in the Kyoga Water Management Zone in general, and the Mpologoma Catchment Area in particular. The project is focusing on the 5 Districts of Butaleja, Budaka, Kibuku, Namutumba, and Kaliro, which were prioritized for catchment restoration in the Mpologoma Catchment Management Plan (2018) due to their enormous degradation levels and the fact that they share boundaries with Mpologoma wetland.
Working with the district local governments, the priority restoration sites in each of the 5 districts have been identified and these include; Nankodo wetland in Kikuube district, Tademeri subcounty in Budaka district, Kasindi parish in Kaliro district, Nawangunga and Nakasimwe wetlands in Namutanda district and Isega wetland in Butaleja district. The project is working towards converting the existing wetland action plans for each of the sites into conservation agreements, linked to a PES (Payment for Environmental Services) facility – to be designed by ECOTRUST as a long-term sustainability financing mechanism to help farmers within and around the wetlands engage in activities that build their resilience through reversing ecosystem degradation and generating sustainable incomes.
The Ministry of Water & Environment (MWE) is set to lead the demarcation of the wetland across the 5 districts with at least 60% expected to be completed by the end of March 2022. Community stakeholder engagements are currently on-going to ensure that all surrounding communities are introduced to and sensitized about the project. Plans are also in place to use the FVR methodology – working with community radio stations and community groups to broadcast shows that provide auxiliary information on wetland conservation practices, alternative livelihood options and linkages to the PES incentive scheme.
The ADA project also plans to support the establishment of integrated groundwater and soil management (harvesting and canalization) facilities and fruit/horticultural orchards in community-managed/owned farms within the target districts, with an aim of promoting gender responsive business enterprises for sustainable food security.
The project activities have been developed to respond to specific climate-related impacts and vulnerabilities of the Mpologoma catchment as outlined in the Mpologoma Catchment Management Plan (CMP). These include (i) Sustainable Land Management practices and Reforestation; (ii)
Climate resilient agricultural practices;
and (iii) Alternative livelihoods for communities living in these areas to reduce the pressures on the wetlands.